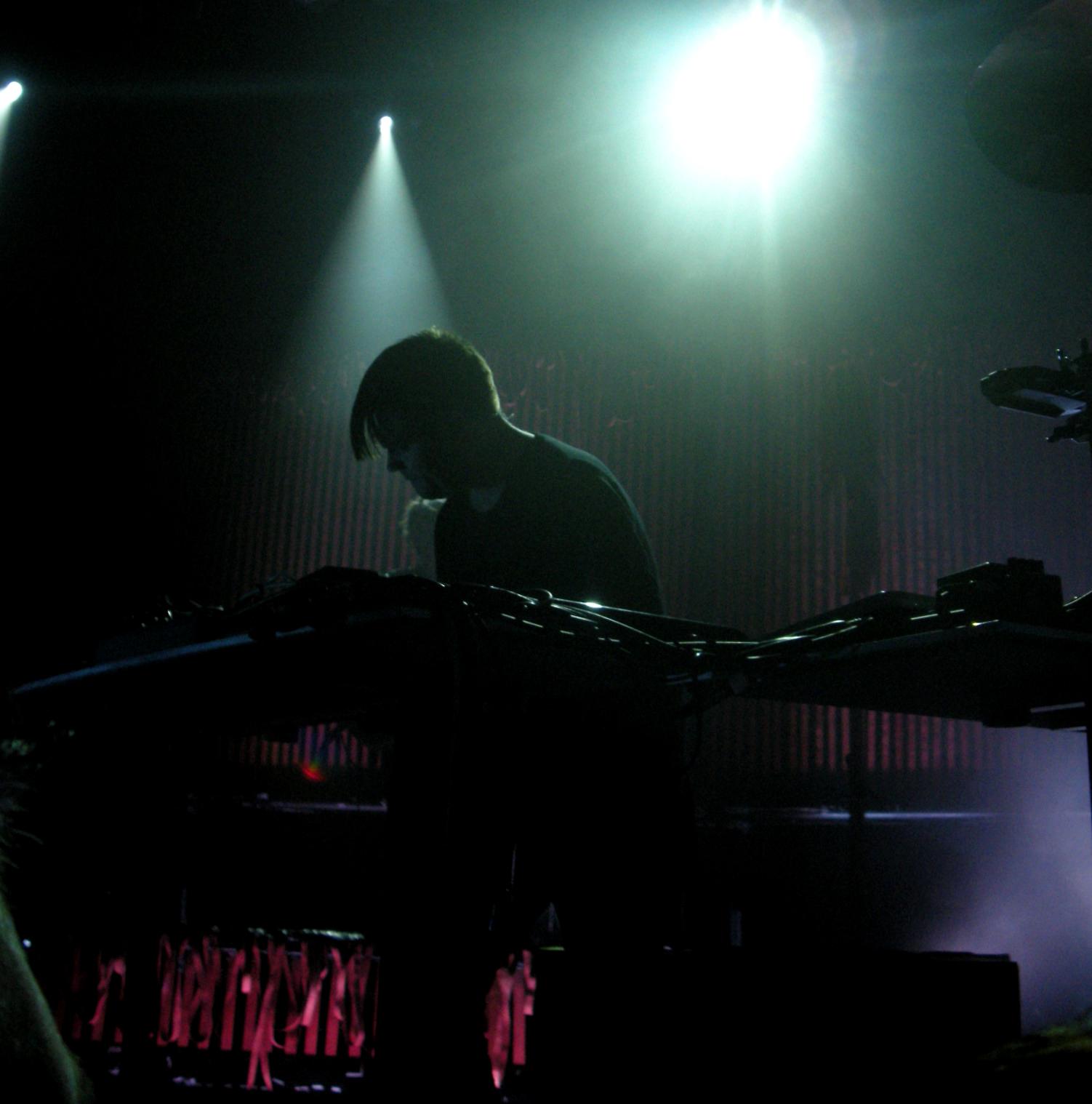 Trentemøller
en concert c'est d'abord une performance visuelle assez réussie avec des cages faites de bandes de simili cuir qui se lèvent ou se rabaissent en cours de concert. Ces animations créent ainsi des espaces presque labyrinthiques au sein desquels on retrouve les principaux musiciens qui accompagnent le Dj danois. On apprécie les volumes qui se forment, se décomposent et les effets lumineux s'associant à ces différents mouvements.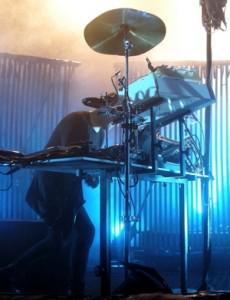 Pour ce qui est de la performance sonore,
Trentemøller
mène sont set avec propreté, trop propre sans doute, sans inattendu ni surprises. Les morceaux du dernier album
Into The Great Wide Yonder
sont bien représentés dans la set liste du concert. C'est avec plaisir qu'on retrouve des morceaux comme "The Mash and the Fury" ou le très réjouissant "Silver Surfer, Ghost Rider Go !!!" qui électrise la grande salle de La Laiterie réduite pour moitié par un rideau couvrant les gradins. Les quelques titres interprétés par une des jeunes femmes accompagnant le DJ sur scène séduisent moins les non initiés à la discographie de
Trentemøller
. Pour les aficionados, le concert était sans doute très réussi avec ces phases nettement plus calmes. De mon point de vue, les passages moins enlevés créaient des ruptures plutôt déplaisantes. Rien de transcendant ou d'époustouflant dans tout cela à part le sentiment d'avoir assisté à une prestation soignée et impeccable. Voilà qui n'est déjà pas si mal.